From the
ATWB Customer Gallery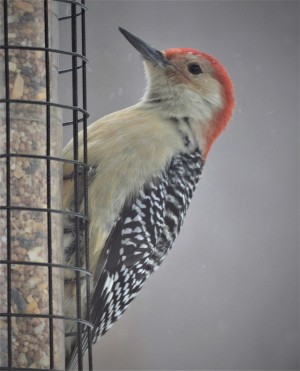 Red Bellied Woodpecker
View the Anacortes Telescope & Wild Bird Customer Gallery
Losmandy Titan Tips
Hello everybody. It seems like a lot of us have had or may have questions regarding the nature of the Titan Mount. I have the least experience of a few of us that have decided to put our experiences together and make the information available to everyone, so I put "Titan Tips" on my personal web site. This is basically a compilation of many posts that can be found at one place and eventually it will all go into a PDF format.
Here are some of the topics covered:
*How to Assemble your Titan
*Worm Clearance & Adjustment
*Balancing your GEM
*Unbalance to Load the Worm
*Gearbox Removal & Caution
*Clutch Operation & Info
*Re-Greasing the Dec Assembly
*Worm Lubrication
*Wire Management
*Power Supply & More Horsepower
This of course is much more convenient than searching the archives and/or asking questions that have been asked so many times. I do not mean to infer that you should not ask questions. Ask em. Anyway, it was kind of fun for me to put it together. I, too, am a new user and I'm about to do my first imaging session.
You'll find Titan Tips at:
http://www.skyfoto.com/TitanTips.htm
Enjoy!
Regards - Cool Motor Bob
Click here for more about the Losmandy HGM Titan Equatorial Mount with Tripod and Gemini GoTo. -Ed.

Telescopes, Astronomy, Binoculars