From the
ATWB Customer Gallery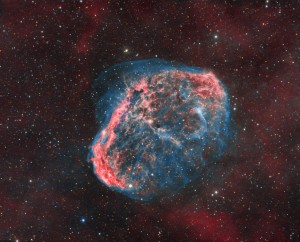 NGC 6888 the Crescent Nebula
View the Anacortes Telescope & Wild Bird Customer Gallery
Fully-Equipped Borg FL71 Fluorite Telescope
This one has been configured to be the ultimate, yet lightweight, guidescope. Used only a short time, it proved itself to be a terrific companion to a TOA-150.

The only flaws are 2 very small dings on the white drawtube near the front ring, one on the top and one on the bottom. Visible in the attached photos.

$1,015 new, with all of the bits and pieces. Asking $675.

Telescopes, Astronomy, Binoculars