From the
ATWB Customer Gallery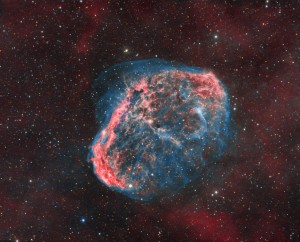 NGC 6888 the Crescent Nebula
View the Anacortes Telescope & Wild Bird Customer Gallery
Televue 2" Brass adapter equalizer adapter
Televue 2in/1.25inbrass equalizer

Helps dobs that are balanced for 2in eyepieces move more smoothly when using lighter eyepieces or just an upgraded 2in/1.25in adapter. Much better than a less expensive adapter.
No dings or bumps. I am not a photographer! You can find a better photo on the Televue site.
No fee for Paypal. Flat $5.00 shipping US.


Telescopes, Astronomy, Binoculars