From the
ATWB Customer Gallery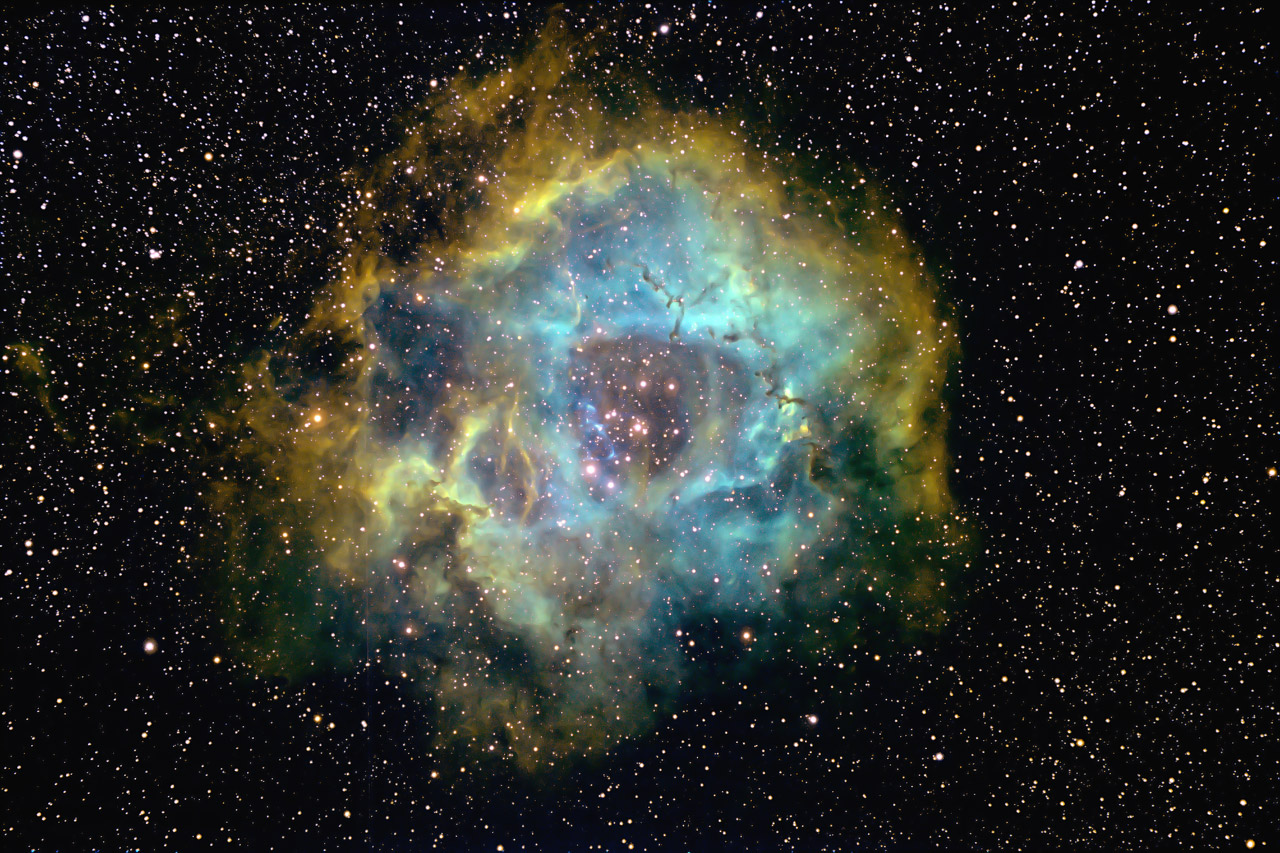 Rosette NB Reduced
View the Anacortes Telescope & Wild Bird Customer Gallery
Teeter STS 11"
This may be one of Rob Teeter's most beautifully finished scopes ever.
It is STS16 on his past scope log. See the log for better pics.
It is F5 with a conical Royce mirror held by an aurora precision mirror cell.
It has a secondary dew heater installed (never needed it).
It has a moonlite focuser and digital setting circles with a sky commander.
The rigel quick finder needs some tinkering with the battery to make it work.
The woodwork is awesome; book matched spalted oak veneer.
The movements are great.
I will include a tracking platform if you pick up at my asking price.
The cost new would be $3850 (The royce mirror costs 1700 because it is made from a larger blank) + ~$550 dsc and sky commander install + $100 moonlite focuser + $150 secondary dew heater + $100 antares secondary + $300? aurora precision mirror cell upgrade + $400? real wood veneer = my guess $5450 plus $200 shipping and a 6 month wait. Act now before I reconsider
Thanks for looking.
Tapan

Telescopes, Astronomy, Binoculars