From the
ATWB Customer Gallery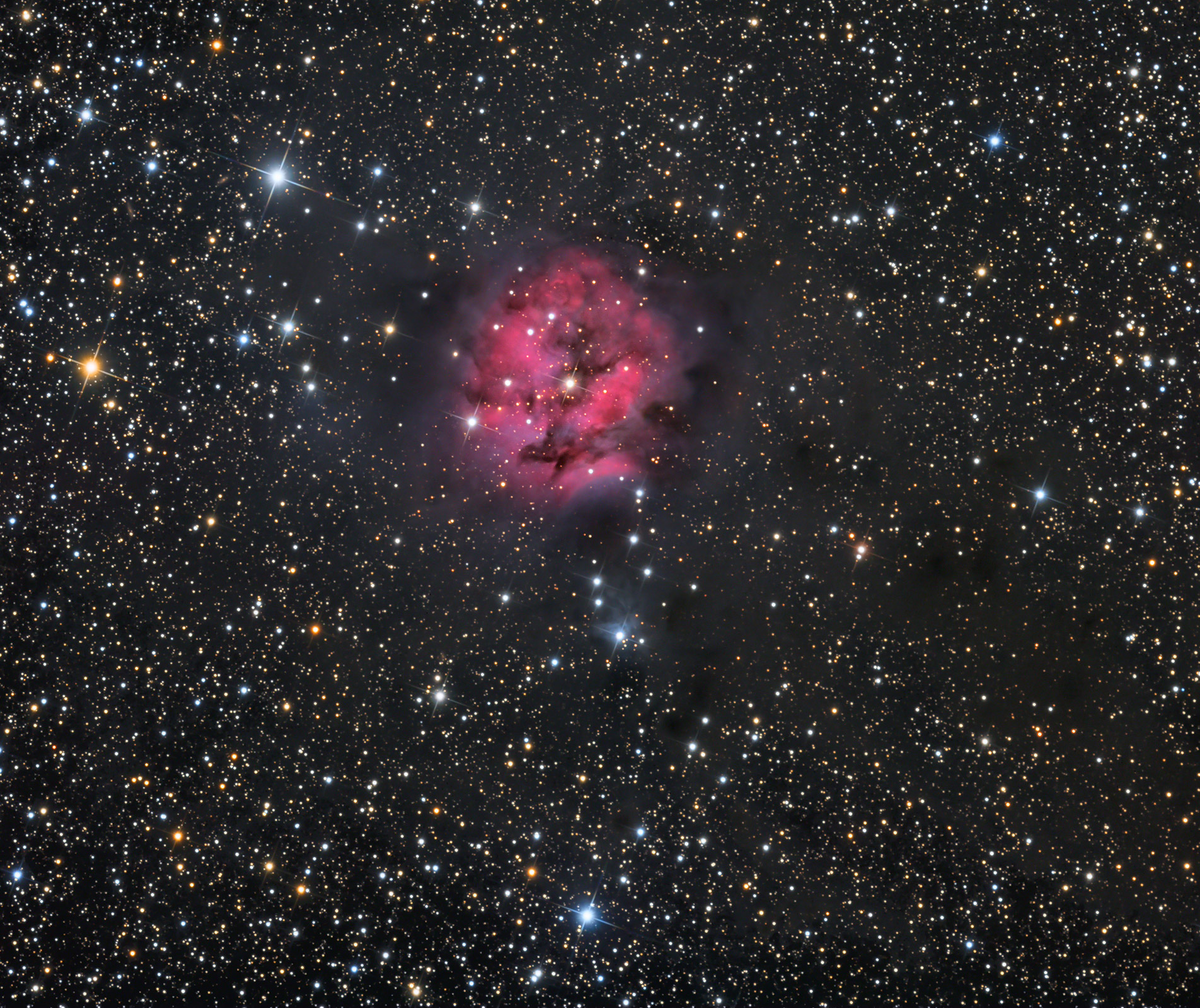 Cocoon Nebula
View the Anacortes Telescope & Wild Bird Customer Gallery
Huge 12.5" f6 Newtonian OTA In Crate - Parks?
CORRECTION 5/17, NOT A LOSMANDY DOVETAIL, JUST A FLAT PLATE.
Very large vintage 12.5" f6 Newtonian telescope in partial crate.
Looking for a local sale only in the Chico and Sacramento area of California, if this doesn't sell in a week or two I'll (sadly) part this out. Normally I play/test everything I get but this is just too much for me. 
Fiberglass tube is 79" long, about 16.5" wide, bare aluminum rings on both ends. No name on it but the consensus is it's likey a Parks tube and some Parks parts. The cell has Parks molded into it. The 1-5/8" thick 12-7/16" mirror might be Discovery as the markings on the bottom are very much like how Discovery used to mark their mirrors, has a serial number of SN 0228-12A on it. Coating looks fine on the mirror, center spotted, some dust of course, I'll let the new owner deal with cleaning it.
Unfortunately I can't see the secondary mirror as it's rotated in its holder so I can't view it through the fouser to evaluate the coating condition. Inorder to see the secondary mirror I'd have to uncrate this (it's stapled together, would likely disintegrate) and I really don't want to do that in case someone actually wants it shipped. 
Two speed low-profile JMI 2" focuser with 1.25" adapter and a Synta finderscope shoe. Rings are rotating and might be Parallax but that is uncomfirmed, an inquiry to Parallax has been unreturned. Long Losmandy style dovetail flat plate between the rings, 1/4" thick.
$600, you pick it up in the Chico or Sacramento area of California. I'll discuss shipping if I have to but would rather not. Mirror in cell came to me separate from the tube so it would have to go in two boxes. 
Tom Duncan

Telescopes, Astronomy, Binoculars