From the
ATWB Customer Gallery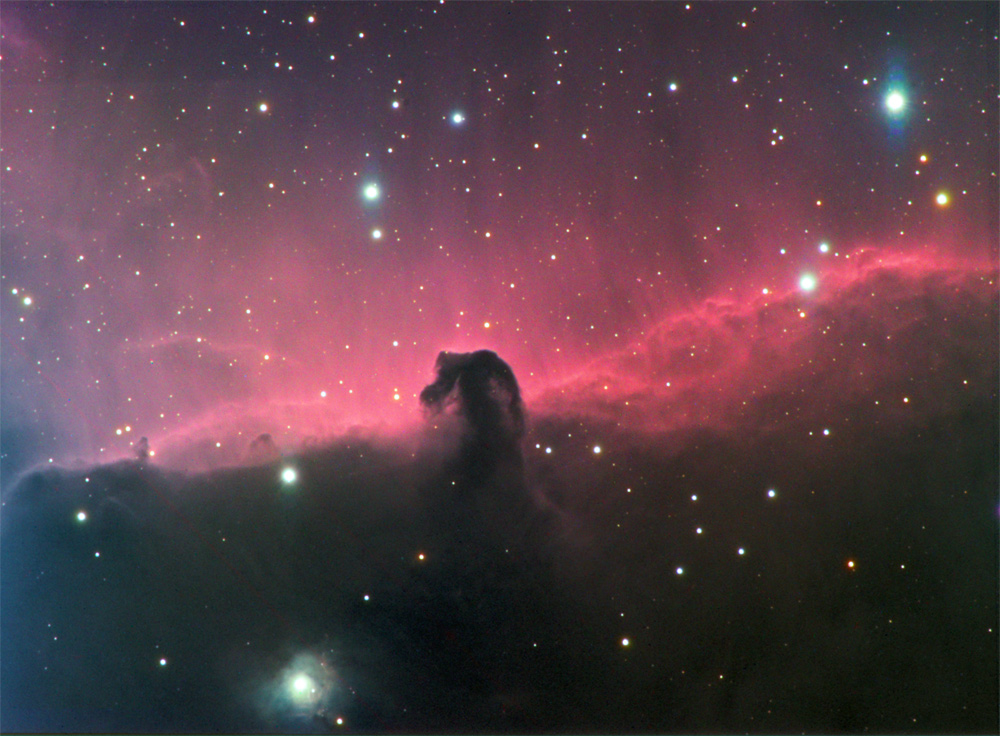 B33 - The Horsehead
View the Anacortes Telescope & Wild Bird Customer Gallery
Meade 10" LX200R medium wheely & JMI case REDUCED
10" LX200R (same as the f10 ACF). I bought it in 2016 and promptly also bought a manual GEM which has been my system of choice since. I am only in Az 6 months of the year. I added the Superwedge, and the ADM underside rail after purchase, adding a 3D Counterweights for photo usage, then promptly went to a GEM. Optics are clean and untouched, with a good star test. The M42 center photo was done last night ( 2-11-18) unguidedfrom my back yard in Mesa, and consists of 7 25 sec shots on an un-modded canon T2i at 800 ASA.
Scope includes all items in the pic, as well as the wheely bars and the JMI hard case. The autostar II is clean and undamaged, as well as the microfocuser and other parts. Includes the two series 5000 eyepieces ( 26 and 14mm) and all other items in the pic ( some items used to make wheely leveling easier).
I am willing to accept a trade for a GOTO GEM at equivalent price point ( such as a used losmandy G11 or
Ioptron CEM60 type) with a trade plus cash ( going either way) . Prefer pickup only, here in the Phoenix area due to weight and size. If you want it shipped the cost likely is to be high, but if that is what is desired it will be at buyers expense to crate and ship with insurance. paypal, cash or wire transfer preferred. Buyer pays fees. Lets work something out.

Telescopes, Astronomy, Binoculars