From the
ATWB Customer Gallery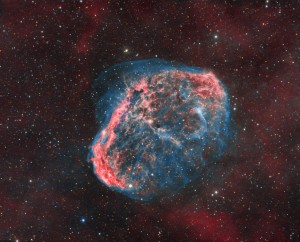 NGC 6888 the Crescent Nebula
View the Anacortes Telescope & Wild Bird Customer Gallery
Takahashi Jura Plate Mounting Plate for the EM-200 / EM-400 / NJP
For sale are several Tak plates which I don't need any more:
- Takahashi Jura Plate Mounting Plate for the EM-200 / EM-400 / NJP - New $271, sell for $150 obo
- Takahashi Medium Accessory Mount Plate for EM-200 - New $191, sell for $100 obo - SOLD
- Takahashi Top Plate for Dual Rings (I believe it's for 5" refractors and I can measure it for you if necessary), FREE if you cover the shipping (about $20). - SOLD
Price includes free shipping from Shanghai, China. Thanks for looking.

Telescopes, Astronomy, Binoculars