From the
ATWB Customer Gallery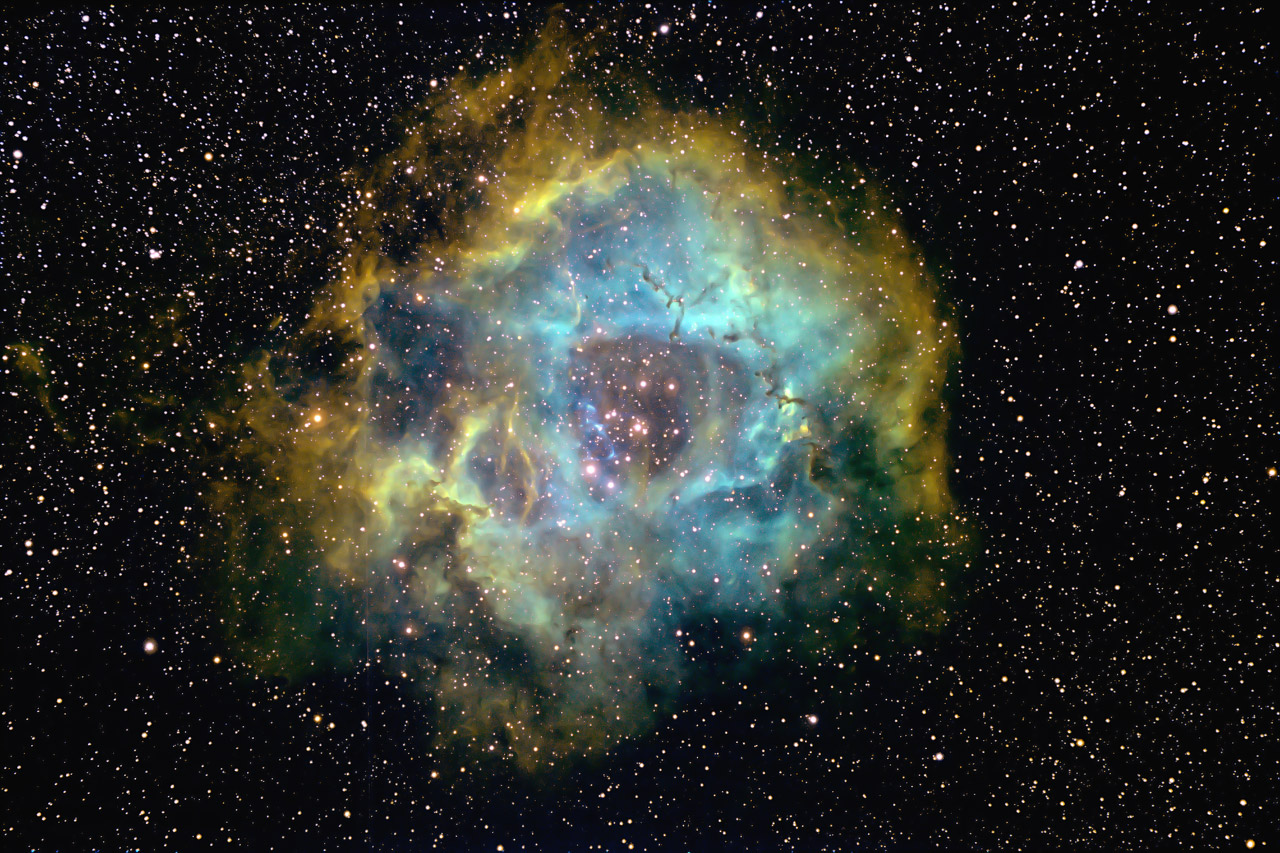 Rosette NB Reduced
View the Anacortes Telescope & Wild Bird Customer Gallery
Questar Full-Aperture Solar Filter 3.5" $ Reduced
Before I post this for auction to a wider audience I have reduced the price.

This is in like-new condition with the typical pinholes the factory advises are to be found on every new filter. Using HDR and a very bright sky I was able to capture these. Naked eye with the sun will show some more of this normal characteristic that does no affect performance per Questar's illustrated information sheet, a copy of which is depicted and will be included.

The case is unusually new, as it was purchased new from Questar this year, and is much larger (6x6x2.75") and more protective than the old cases. Smaller old cases let the frame rest against rigid walls while this is padded in every direction. The protective foam is in new condition as you would expect. The entire case is in mint condition with no flaws, scratches, dents, or other damage or wear. Latch is firmly sprung, preventing disasters.

The price is based on the new case and excellent condition, but significantly lower than one I sold for $500 earlier this year in an older case with a few more pinholes. As most buyers know, a new one in box is about $800 shipped from Questar.

Buyer pays $20 toward shipping, plus PayPal fees of 3%.

Telescopes, Astronomy, Binoculars