From the
ATWB Customer Gallery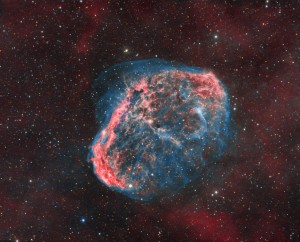 NGC 6888 the Crescent Nebula
View the Anacortes Telescope & Wild Bird Customer Gallery
Falkauer Star Atlas by Hans Vehrenberg
This is a rare set of the boxed Falkauer photographic star atlas in pristine condition.
The first two volumes of the northern hemisphere are dated 1963, and the third volume is the southern hemisphere dated 1964.
To the best of my knowledge it is complete as issued.

Price has been further reduced.

Telescopes, Astronomy, Binoculars