From the
ATWB Customer Gallery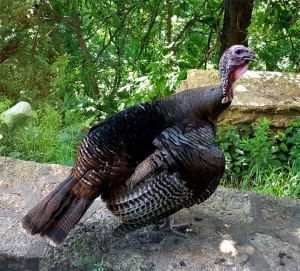 Male Wild Turkey
View the Anacortes Telescope & Wild Bird Customer Gallery
This auction is closed.
Carson red led keychain light works perfectly
Auction No.:

12207

Current Bid:

$1.00

High Bidder:

Ed Blankenship

Bid History:

1 Bid [View History]

Location:

Spokane Vly, WA - United States

Started:

12/02/2017 01:14:AM

Ends:

12/09/2017 01:14:AM

Shipping:

Payment:

PayPal, Personal or Cashier's Checks, Money Orders

Hits:

166
This is a 2013 Carson red led keychain light. This is a spare and I thought I'd use it, but I use my other one more, which is beat up a little. This one is in mint condition and has a fresh battery.

Very nifty and the red light is more than adequate for map reading, but not so annoyingly bright as seen with other one-brightness-only lights.

To operate you simply twist to the left to turn on, back to the right to turn off, and turn right from the off position to remove the bulb and have access to the tiny battery.

Ready to work for you upon delivery. All nations welcome.
| Time Placed | User | Bid Amount |
| --- | --- | --- |
| December 3, 2017 12:41:15 PM | Ed Blankenship | $1.00 |
Andy Sedlacek (fct-150)
Rating:
(1623)

Telescopes, Astronomy, Binoculars