From the
ATWB Customer Gallery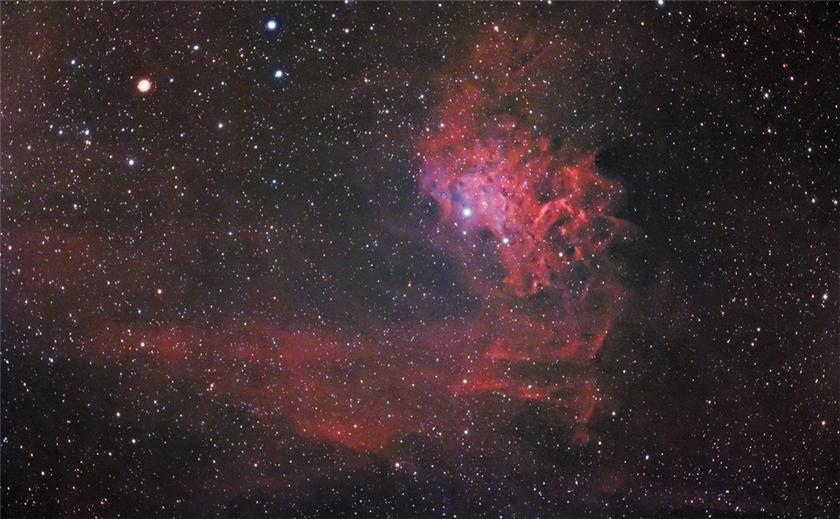 Flaming Star Nebula
View the Anacortes Telescope & Wild Bird Customer Gallery
This auction is closed.
Omega DGM NPB Nebula 2" filter
Auction No.:

12290

Current Bid:

$58.00

High Bidder:

nandita sriraman

Bid History:

38 Bids [View History]

Location:

McAllen, TX - United States

Started:

02/04/2018 13:48:PM

Ends:

02/14/2018 13:48:PM

Shipping:

Payment:

Personal or Cashier's Checks, Money Orders

Hits:

216
***Continental U.S. shipping only***
***No international-sorry***

Hi I am selling my Omega DGM NPB Nebula filter. In excellent condition with one delicate hairline contact mark on the glass, as can be seen in one of the closeup shots, near the top. It doesn't affect functionality of the filter, but wanted to mention it for full disclosure. Very light dust particles that can be removed easily with a soft brush. Comes with an OPT filter case. Reason for sale, I am using 1.25 inch oculars exclusively, so this 2 inch filter has to go. Personal check or post office money order for payment accepted. Allow time for payment to clear the bank. Any questions send me a message.
| Time Placed | User | Bid Amount |
| --- | --- | --- |
| February 14, 2018 09:28:51 AM | nandita sriraman | $58.00 |
| February 14, 2018 09:28:47 AM | Chris Aschoff | $41.00 |
| February 14, 2018 09:28:47 AM | nandita sriraman | $40.00 |
| February 13, 2018 02:58:12 PM | Chris Aschoff | $33.00 |
| February 13, 2018 02:58:12 PM | Dominic Schepis | $32.00 |
| February 13, 2018 02:58:05 PM | Chris Aschoff | $30.00 |
| February 13, 2018 02:58:05 PM | Dominic Schepis | $29.00 |
| February 13, 2018 02:57:59 PM | Chris Aschoff | $28.00 |
| February 13, 2018 02:57:59 PM | Dominic Schepis | $27.00 |
| February 13, 2018 02:57:52 PM | Chris Aschoff | $26.00 |
| February 13, 2018 02:57:52 PM | Dominic Schepis | $25.00 |
| February 13, 2018 02:57:46 PM | Chris Aschoff | $20.50 |
| February 13, 2018 02:57:46 PM | Dominic Schepis | $20.00 |
| February 13, 2018 02:57:37 PM | Chris Aschoff | $19.50 |
| February 13, 2018 02:57:37 PM | Dominic Schepis | $19.00 |
| February 13, 2018 02:57:26 PM | Chris Aschoff | $17.50 |
| February 13, 2018 02:57:26 PM | Dominic Schepis | $17.00 |
| February 12, 2018 03:14:01 PM | Chris Aschoff | $16.00 |
| February 10, 2018 05:44:24 AM | Tommy Tse | $15.50 |
| February 10, 2018 05:44:18 AM | Tommy Tse | $15.00 |
| February 10, 2018 05:44:18 AM | Chris Aschoff | $15.00 |
| February 10, 2018 05:44:15 AM | Chris Aschoff | $12.50 |
| February 10, 2018 05:44:15 AM | Tommy Tse | $12.00 |
| February 10, 2018 05:44:10 AM | Chris Aschoff | $10.50 |
| February 10, 2018 05:44:10 AM | Tommy Tse | $10.00 |
| February 10, 2018 05:44:06 AM | Chris Aschoff | $8.50 |
| February 10, 2018 05:44:06 AM | Tommy Tse | $8.00 |
| February 10, 2018 05:44:02 AM | Chris Aschoff | $6.50 |
| February 10, 2018 05:44:02 AM | Tommy Tse | $6.00 |
| February 10, 2018 05:43:58 AM | Chris Aschoff | $5.50 |
| February 10, 2018 05:43:58 AM | Tommy Tse | $5.00 |
| February 10, 2018 05:43:52 AM | Chris Aschoff | $4.25 |
| February 10, 2018 05:43:52 AM | Tommy Tse | $4.00 |
| February 10, 2018 05:42:16 AM | Chris Aschoff | $2.25 |
| February 10, 2018 05:42:16 AM | Tommy Tse | $2.00 |
| February 10, 2018 05:42:04 AM | Chris Aschoff | $1.50 |
| February 10, 2018 05:42:04 AM | Tommy Tse | $1.25 |
| February 9, 2018 11:00:46 PM | Chris Aschoff | $1.00 |
Fernando Rivera (C14-SCT)
Rating:
(236)

Telescopes, Astronomy, Binoculars