From the
ATWB Customer Gallery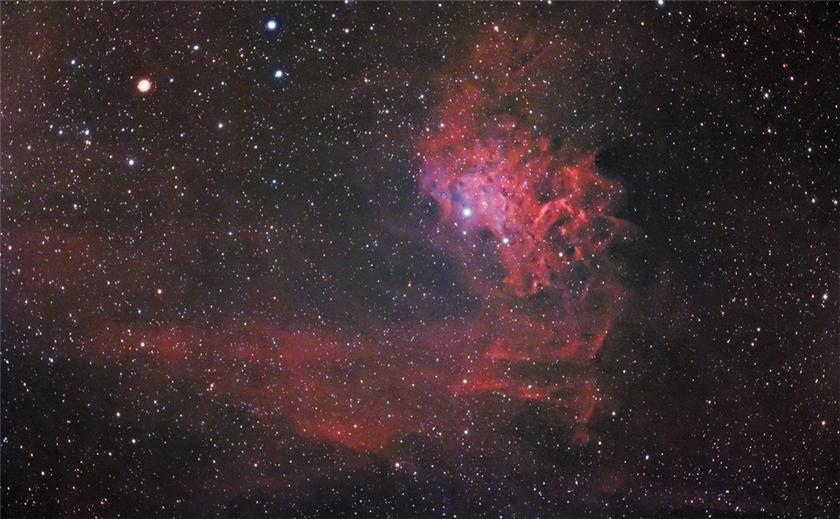 Flaming Star Nebula
View the Anacortes Telescope & Wild Bird Customer Gallery
This auction is closed.
Lumicon Comet 2 inch filter
Auction No.:

12289

Current Bid:

$66.00

High Bidder:

Rusty Walston

Bid History:

19 Bids [View History]

Location:

McAllen, TX - United States

Started:

02/03/2018 14:38:PM

Ends:

02/13/2018 14:38:PM

Shipping:

Payment:

Personal or Cashier's Checks, Money Orders

Hits:

219
***Continental U.S. shipping only***
***No international-sorry***

Hi, I am selling my Lumicon Comet 2 inch filter. In excellent condition. With original storage case (I am keeping the clear OPT case shown in the last 2 pictures). Photos show light dust particles-easily wiped away with soft brush. Reason for sale, I am viewing thru 1.25 inch oculars exclusively. Any questions send me a message. Personal check or post office money order for payment accepted. Allow time for payment to clear the bank.
| Time Placed | User | Bid Amount |
| --- | --- | --- |
| February 12, 2018 06:02:11 PM | Rusty Walston | $66.00 |
| February 12, 2018 03:13:41 PM | Chris Aschoff | $57.00 |
| February 12, 2018 02:56:32 PM | Rusty Walston | $51.00 |
| February 12, 2018 02:55:37 PM | Brian Skinkiss | $37.00 |
| February 12, 2018 02:55:37 PM | Rusty Walston | $36.00 |
| February 12, 2018 02:54:45 PM | Brian Skinkiss | $26.00 |
| February 12, 2018 02:54:45 PM | Rusty Walston | $25.00 |
| February 12, 2018 02:54:20 PM | Brian Skinkiss | $18.50 |
| February 12, 2018 02:54:20 PM | Rusty Walston | $18.00 |
| February 12, 2018 02:53:10 PM | Brian Skinkiss | $17.50 |
| February 12, 2018 02:53:10 PM | Rusty Walston | $17.00 |
| February 12, 2018 02:27:54 PM | Brian Skinkiss | $16.00 |
| February 10, 2018 05:43:37 AM | Tommy Tse | $15.50 |
| February 10, 2018 05:43:26 AM | Chris Aschoff | $15.00 |
| February 10, 2018 05:43:26 AM | Tommy Tse | $15.00 |
| February 10, 2018 05:43:19 AM | Chris Aschoff | $13.50 |
| February 10, 2018 05:43:19 AM | Tommy Tse | $13.00 |
| February 9, 2018 11:01:07 PM | Chris Aschoff | $12.50 |
| February 5, 2018 07:56:30 AM | George Krumins | $1.00 |
Fernando Rivera (C14-SCT)
Rating:
(236)

Telescopes, Astronomy, Binoculars