From the
ATWB Customer Gallery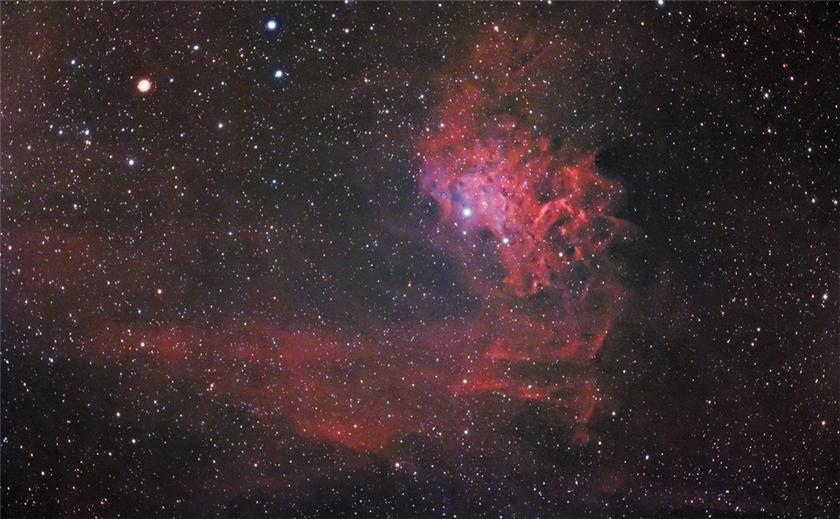 Flaming Star Nebula
View the Anacortes Telescope & Wild Bird Customer Gallery
This auction is closed.
Baader Neodymium Moon/Skyglow 2" filter
Auction No.:

12291

Current Bid:

$81.00

High Bidder:

nandita sriraman

Bid History:

29 Bids [View History]

Location:

McAllen, TX - United States

Started:

02/04/2018 13:56:PM

Ends:

02/14/2018 13:56:PM

Shipping:

Payment:

Personal or Cashier's Checks, Money Orders

Hits:

180
***Continental U.S. shipping only***
***No international-sorry***

Hi I am selling my Baader Planetarium Neodymium Moonglow & Skyglow filter with IR-Cut. It is in excellent condition. Light dust particles on the optical surface that can be removed easily with a soft brush. Comes with original case. Reason for sale, I am now using 1.25 inch oculars exclusively, so this 2 inch filter has to go. Personal check or post office money order for payment accepted. Allow time for payment to clear the bank. Any questions send me a message.
| Time Placed | User | Bid Amount |
| --- | --- | --- |
| February 14, 2018 09:46:20 AM | nandita sriraman | $81.00 |
| February 14, 2018 09:46:11 AM | nandita sriraman | $80.00 |
| February 14, 2018 09:46:11 AM | Antonino Cabagnot | $80.00 |
| February 14, 2018 09:45:51 AM | Antonino Cabagnot | $71.00 |
| February 14, 2018 09:45:51 AM | nandita sriraman | $70.00 |
| February 14, 2018 09:45:45 AM | Antonino Cabagnot | $61.00 |
| February 14, 2018 09:45:45 AM | nandita sriraman | $60.00 |
| February 13, 2018 08:34:44 AM | Antonino Cabagnot | $51.00 |
| February 13, 2018 08:34:44 AM | Sidney Stokes | $50.00 |
| February 12, 2018 07:09:41 AM | Antonino Cabagnot | $43.52 |
| February 11, 2018 10:10:15 AM | Steven Peterson | $26.59 |
| February 11, 2018 10:10:15 AM | Ed Blankenship | $25.59 |
| February 10, 2018 06:56:13 PM | Steven Peterson | $16.50 |
| February 10, 2018 05:45:08 AM | Tommy Tse | $16.00 |
| February 10, 2018 05:45:05 AM | Ed Blankenship | $15.50 |
| February 10, 2018 05:45:05 AM | Tommy Tse | $15.00 |
| February 10, 2018 05:45:01 AM | Ed Blankenship | $14.50 |
| February 10, 2018 05:45:01 AM | Tommy Tse | $14.00 |
| February 10, 2018 05:44:57 AM | Ed Blankenship | $13.50 |
| February 10, 2018 05:44:57 AM | Tommy Tse | $13.00 |
| February 10, 2018 05:44:53 AM | Ed Blankenship | $12.50 |
| February 10, 2018 05:44:53 AM | Tommy Tse | $12.00 |
| February 10, 2018 05:44:50 AM | Ed Blankenship | $10.50 |
| February 10, 2018 05:44:50 AM | Tommy Tse | $10.00 |
| February 10, 2018 05:44:46 AM | Ed Blankenship | $8.50 |
| February 10, 2018 05:44:46 AM | Tommy Tse | $8.00 |
| February 10, 2018 05:44:41 AM | Ed Blankenship | $6.50 |
| February 10, 2018 05:44:41 AM | Tommy Tse | $6.00 |
| February 5, 2018 12:12:28 PM | Ed Blankenship | $1.00 |
Fernando Rivera (C14-SCT)
Rating:
(236)

Telescopes, Astronomy, Binoculars