From the
ATWB Customer Gallery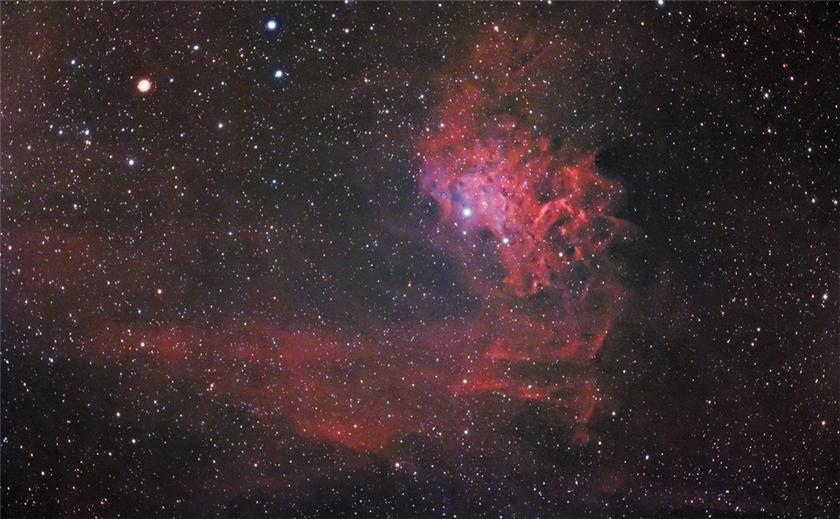 Flaming Star Nebula
View the Anacortes Telescope & Wild Bird Customer Gallery
This auction is closed.
YKK leather eyepiece cases set of (2) early '70s Japan
Auction No.:

11981

Current Bid:

$33.00

High Bidder:

Ernie Spragg

Bid History:

36 Bids [View History]

Location:

Spokane Vly, WA - United States

Started:

07/10/2017 22:56:PM

Ends:

07/17/2017 09:44:AM

Shipping:

Payment:

PayPal, Personal or Cashier's Checks, Money Orders

Hits:

293
**REMEMBER THIS IS FOR (2) CASES ONLY!**
You get 2 of the 4 cases seen in the photos for this auction.


To those of you who like to collect vintage eyepieces, especially those from the earliest years of University Optics (pre 1978), and then to add that, their real origins from Nihon Seiko, these are the cases their oculars would have arrived in.

The YKK trade stamp is found on their brass zipper grips; something you will see on each of these zipper assemblies. If you really try hard in the best lighting conditions, you'll still see "JAPAN" stamped on the underside of each case.

Not all N.S.-sourced oculars will fit in these. They will safely house the shorter Meade Research Grades and Cave Orthostars. They will hold all but the very longest focal lengthed .965" eyepieces. Save the 40mm AH the 30mm Kellner (both by Vixen or Carton depending on the years), they should fit perfectly inside.
The flat top Multicoated orthos and konigs will fit if the shorter models and it will be tight by the top rim.

I tested this on some of the more modern oculars, like the Japanese-made Ultima 7.5 and 5mm. They fit, but you cannot have them with the top caps on.

Conditions on each are collectible excellent. Zippers on ALL work perfectly with no slip or stuck areas. All cases have a lovely gloss to them and there are no frays or "blow outs" on the undersides. And no stinkies, indicating they lived many decades AWAY from dew and damp conditions. I let all of my Nihon Seiko oculars go bye, bye last winter so these can go.

I have (4) total which I will disperse into (2) auctions.

Very difficult to find these in any condition!

All nations welcome to bid.
| Time Placed | User | Bid Amount |
| --- | --- | --- |
| July 15, 2017 08:38:13 PM | Ernie Spragg | $33.00 |
| July 15, 2017 08:38:13 PM | Dan Purjes | $32.00 |
| July 15, 2017 08:37:22 PM | Ernie Spragg | $31.00 |
| July 15, 2017 08:37:22 PM | Dan Purjes | $30.00 |
| July 15, 2017 08:37:11 PM | Ernie Spragg | $29.00 |
| July 15, 2017 08:37:11 PM | Dan Purjes | $28.00 |
| July 15, 2017 08:37:03 PM | Ernie Spragg | $27.00 |
| July 15, 2017 08:37:03 PM | Dan Purjes | $26.00 |
| July 15, 2017 08:36:48 PM | Ernie Spragg | $25.00 |
| July 15, 2017 08:36:48 PM | Dan Purjes | $24.50 |
| July 15, 2017 08:36:43 PM | Ernie Spragg | $24.00 |
| July 15, 2017 08:36:43 PM | Dan Purjes | $23.50 |
| July 15, 2017 08:36:39 PM | Ernie Spragg | $23.00 |
| July 15, 2017 08:36:39 PM | Dan Purjes | $22.50 |
| July 15, 2017 08:36:32 PM | Ernie Spragg | $22.00 |
| July 15, 2017 08:36:32 PM | Dan Purjes | $21.50 |
| July 15, 2017 08:36:25 PM | Ernie Spragg | $21.00 |
| July 15, 2017 08:36:25 PM | Dan Purjes | $20.50 |
| July 15, 2017 08:36:16 PM | Ernie Spragg | $20.00 |
| July 15, 2017 08:36:16 PM | Dan Purjes | $19.50 |
| July 15, 2017 08:36:06 PM | Ernie Spragg | $19.00 |
| July 15, 2017 08:36:06 PM | Dan Purjes | $18.50 |
| July 15, 2017 08:36:00 PM | Ernie Spragg | $18.00 |
| July 15, 2017 08:36:00 PM | Dan Purjes | $17.50 |
| July 15, 2017 08:35:54 PM | Ernie Spragg | $17.00 |
| July 15, 2017 08:35:54 PM | Dan Purjes | $16.50 |
| July 15, 2017 08:35:46 PM | Ernie Spragg | $16.00 |
| July 15, 2017 08:35:46 PM | Dan Purjes | $15.50 |
| July 15, 2017 03:14:52 PM | Ernie Spragg | $14.50 |
| July 15, 2017 02:02:32 PM | Dan Purjes | $13.50 |
| July 15, 2017 02:02:17 PM | Dan Purjes | $13.00 |
| July 15, 2017 02:02:17 PM | Ernie Spragg | $13.00 |
| July 14, 2017 08:25:58 PM | Ernie Spragg | $12.50 |
| July 14, 2017 08:25:58 PM | Alan Gwaltney | $12.00 |
| July 13, 2017 10:22:55 AM | Ernie Spragg | $8.50 |
| July 12, 2017 01:27:00 PM | Alan Gwaltney | $1.00 |
Andy Sedlacek (fct-150)
Rating:
(1617)

Telescopes, Astronomy, Binoculars